Give the gift of
Time, Creativity, Presence, Kindness
Become A Gulfside Hospice Volunteer
Volunteers play an integral role on the Gulfside Hospice care team, providing care and compassion to all of our patients every day. More opportunities to volunteer are also available outside of patient care, allowing volunteers to make a difference without working directly with patients.
Gulfside's volunteer department will work with you to determine your preferences, talents and schedule. Volunteers complete an orientation training program that includes information about hospice, as well as training specific to their area of interest.
Interested in volunteering at Gulfside Hospice? Join our team for a virtual informational webinar! Click the button below to see the schedule of upcoming webinars and register. When you sign up, you will be sent a Zoom link 24 hours before the webinar starts to join the session.
These webinar sessions happen twice a month! So, if you can't make it to an upcoming session, check back soon or contact the Volunteer Department at 727-845-5707.
Patient Care
Supporting patients, families and caregivers during their hospice journey can be the most fulfilling experience. Whether it's visiting for a little while so the caregiver can run errands, or helping with tasks around the house, patient care volunteer opportunities make a significant impact.
Examples of Patient Care volunteer roles include: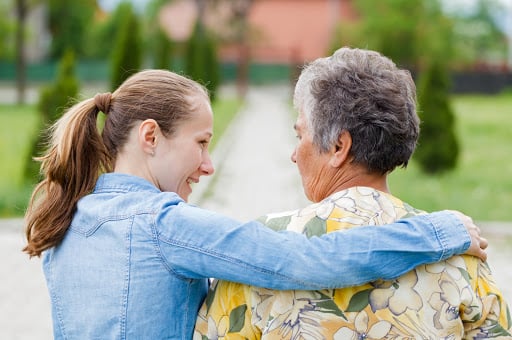 ARTS & CRAFTS
There's something special about receiving a handmade card or crochet blanket; a simple gesture that shows someone cares. To Gulfside Hospice patients, these gifts can bring back a long-lost smile. Art and craft volunteers have the chance to offer that ray of sunshine by making items to be given to patients.
Examples of Arts & Crafts volunteer responsibilities:
Assisting patients and families in creating Treasured Memories Boards
Coloring or drawing with patients to promote relaxation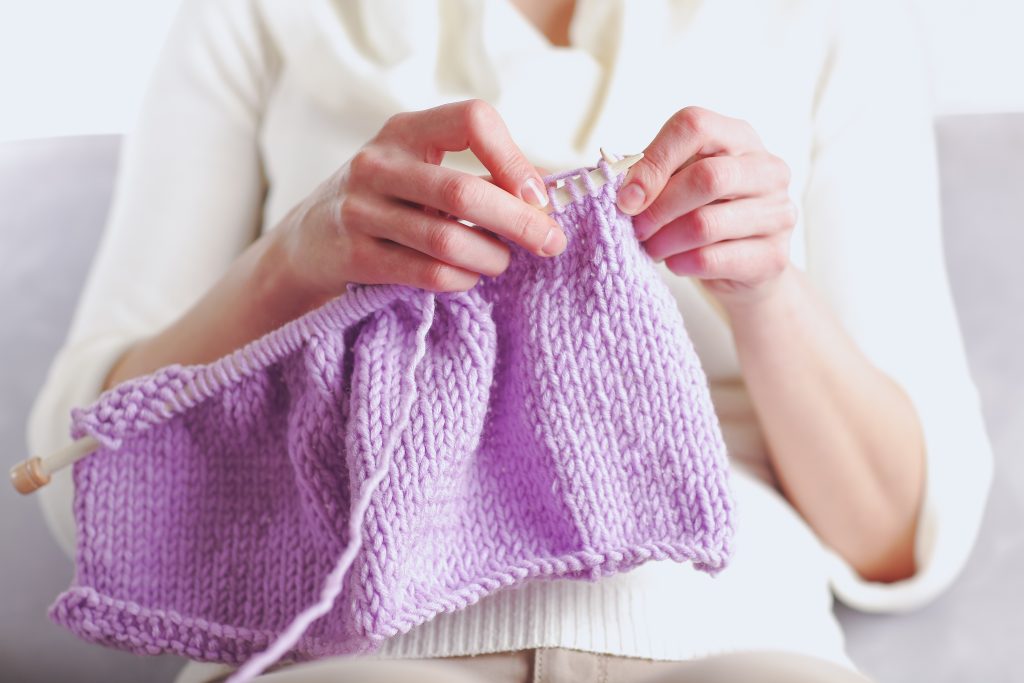 Comfort connections
Comfort Connections is a group of comprehensive programs unique to Gulfside offer a variety of services to ensure patients and their caregivers receive all the tools and resources needed according to their individual situation. We need the help and talents of the Gulfside Hospice volunteers to make these programs successful!
Specialized training is provided so you can help bring these services and more to those who need them.
Examples of Comfort Connections volunteer responsibilities:
Singing or playing instruments to offer comforting music to patients
Delivering pet food to a patient's home, as a part of the Pet Peace of Mind Program
Providing

caregiver support

, including making wellness-check phone calls to caregivers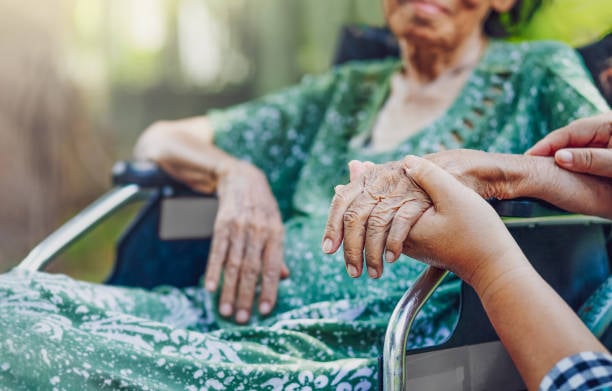 SPIRITUAL Care
Gulfside's interdisciplinary team cares for patients not only physically, but spiritually. During the end-of-life journey, patients and caregivers often find spiritual support to be very beneficial. While chaplains provide care to patients, volunteers are also welcome to provide spiritual comfort to patients and caregivers.
Examples of Spiritual Care volunteer responsibilities:
Providing support to patients at the very end of life (Gift of Presence)
Providing spiritual care for patients by reading scriptures and praying with them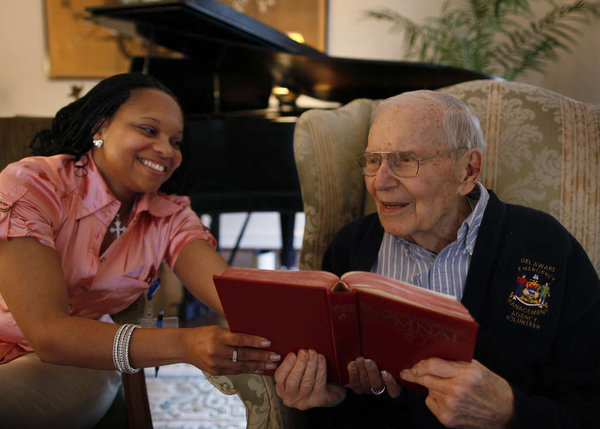 Community outreach
Patient care isn't the only way to volunteer with Gulfside. There are several ways to support hospice patients without having direct patient contact. Community Outreach volunteers are important to furthering the organization's mission, providing support to the administrative team, recruiting more volunteers, speaking at groups and more. Every volunteer, no matter their role, makes a difference.
Examples of Community Outreach volunteer responsibilities:
Providing administrative support, answering phones, data entry and filing.
Planning and participating in

special events

and fundraising activities.
Attending health fairs and community events with Gulfside staff to share information with attendees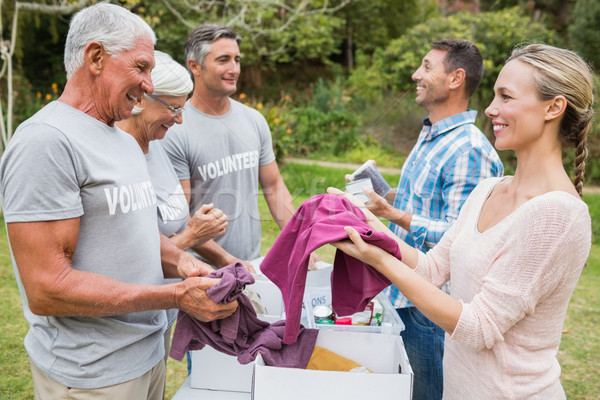 We Honor Veterans
It is our honor to serve those who have served us. One in four hospice patients is a veteran, and those brave men and women often times have unique needs during their hospice journey.
Gulfside is proud to be a member of the nationwide We Honor Veterans program, which works to partner veteran patients with veteran volunteers, provide specialized care, and thank them for their service.
Examples of Veteran volunteer responsibilities:
Veteran-to-veteran patient visits
Participating in pinning ceremonies for patients and the community
Participating in pinning ceremonies for the community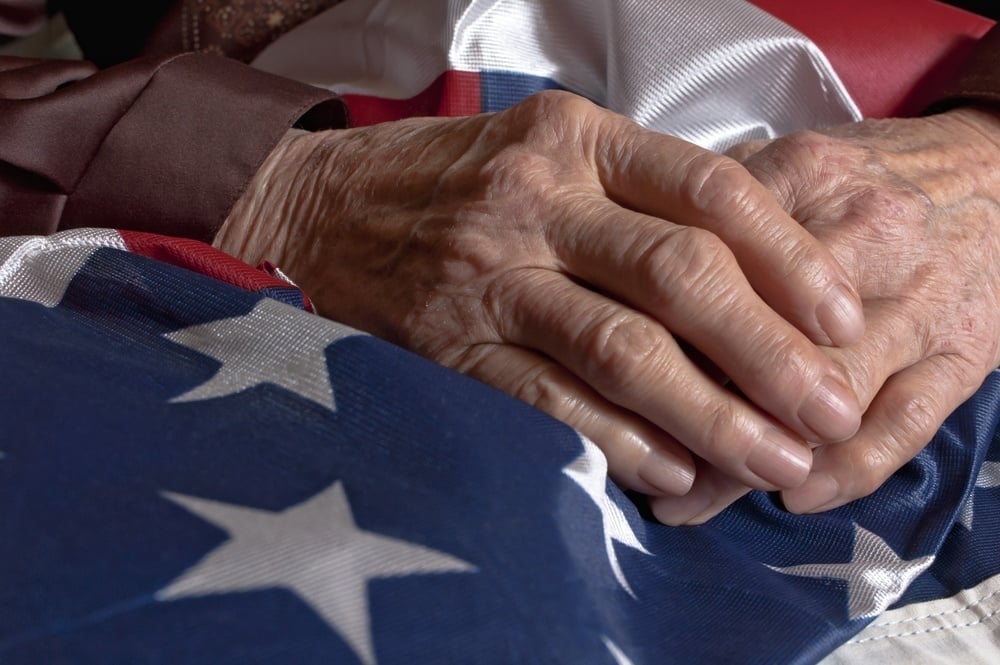 Thrift Shoppes
Gulfside Hospice Thrift Shoppes are primarily volunteer-run. Thanks to the hard work and hours given by volunteers, the Shoppes are able to provide an additional source of funding for patient care.
Thrift Shoppe volunteers receive specialized training at the Shoppe of their choice. Plus, volunteers receive up to 50% off when shopping at any of the Gulfside Hospice Thrift Shoppes.
Examples of Thrift Shoppe volunteer responsibilities include:
Accepting donated items during store hours
Sorting and pricing inventory
Organizing inventory and floor displays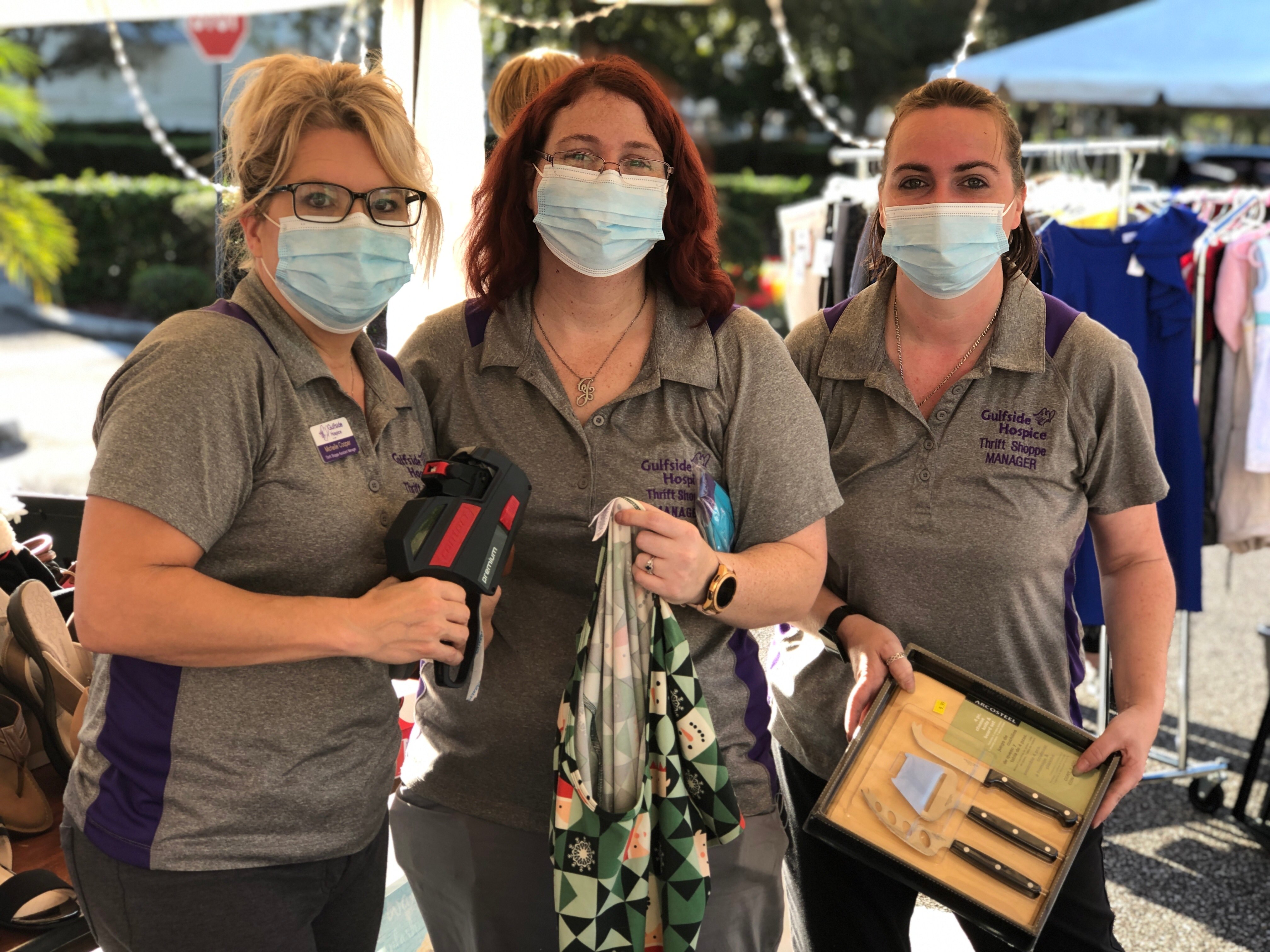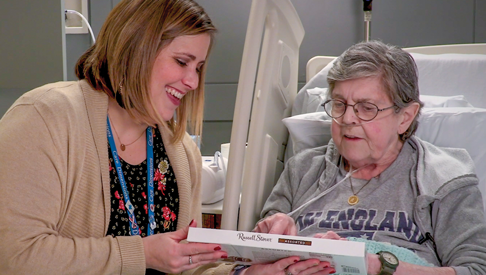 "Going into the Rucki Center each week has been such a wonderful new experience. The facility itself is so beautiful and peaceful and the staff are so wonderful, that it carries over to the patients and families. It makes the whole volunteer experience so meaningful and gratifying"
Victoria S.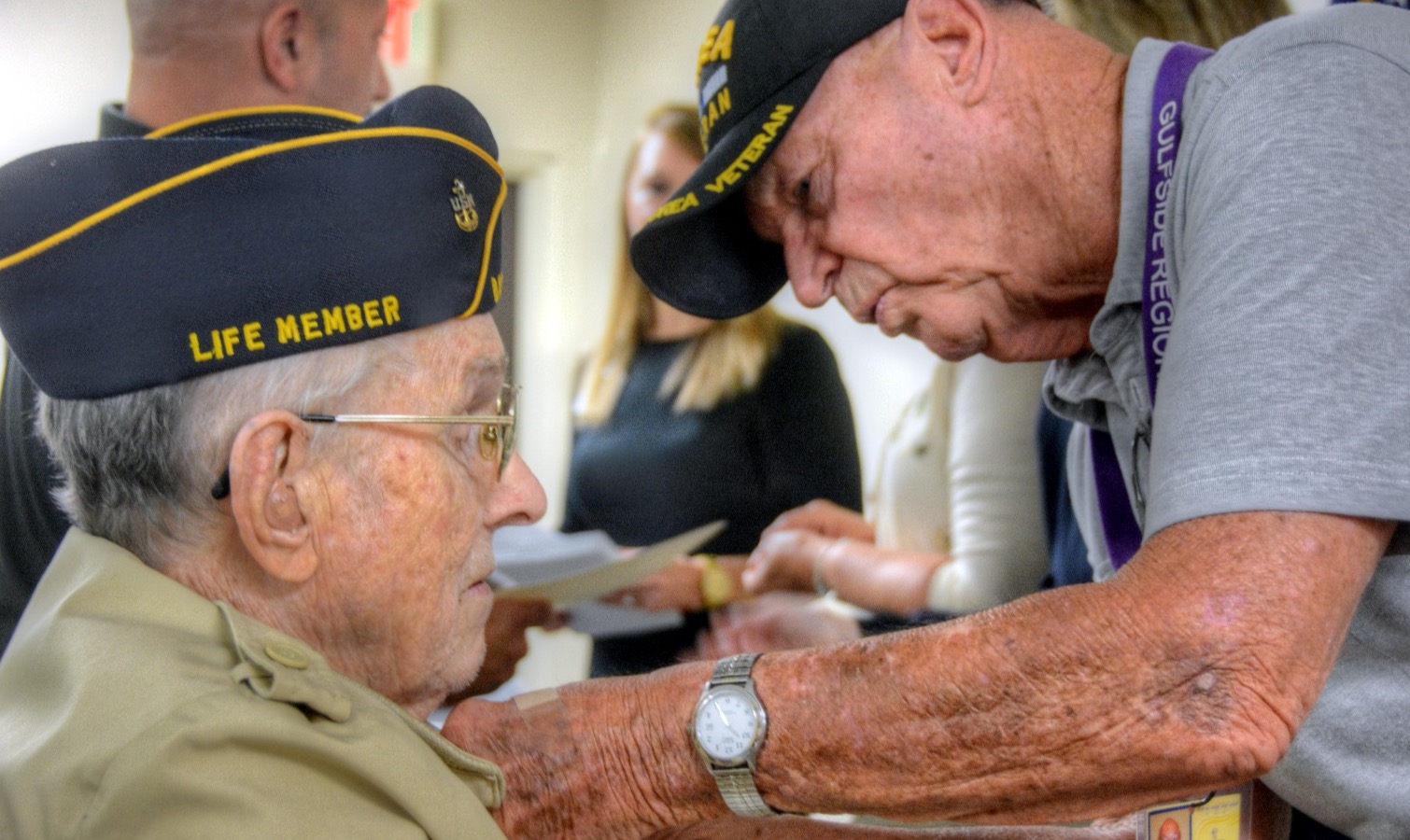 "The reason I decided to volunteer with Gulfside Hospice was to work through my own experience with the early death of my own husband. Most of the people I visit on behalf of Gulfside Hospice are elderly and I find that older people seem to have such wisdom and they are patriotic"
Anne L

"I've been an avid volunteer since my early 20s. I chose Gulfside Hospice as I wanted to give back for all the wonderful care that was given to my husband the 10 days he was in their care."
Donna F
Ready to help?
Give back to our local community by becoming a volunteer with Gulfside. Download the volunteer application today, or register for an upcoming webinar above to learn more.
A downloadable PDF version of the application is also available. Click here to download the pdf. If downloading the form, please complete it, then send it to volunteerrecruiter@gulfside.org.
For Thrift Shoppe volunteer applications, you can also mail or turn in the application to the Thrift Shoppe manager at the location of your choice. Click here for the list of locations and mailing addresses.
Once your application has been submitted, our volunteer department will contact you to continue with the application process. Volunteers must be at least 15 years of age. All volunteer applicants age 18 and older must complete a background check after the application is submitted.
For questions or assistance with the application, please contact Gulfside's Volunteer Department at 727-845-5707.