Gulfside Hospice Thrift Shoppes
Support Gulfside Hospice patients and find affordable boutique, unique and thrifty items at any of the four Gulfside Hospice Thrift Shoppe locations
Need to clean out your closet?
Items accepted at the Thrift Shoppe locations include:
Clothing and shoes for Women, Men,

Teens & Children

Furniture such as couches, tables and more

Small household appliances

and much more...
Visit the new Online Thrift Shoppe!
Shop all four locations from the comfort of home! The same styles and treasures you've always known and loved, now at your fingertips!
Filter by store or item category, and browse the robust online collection. All items must be picked up at the specified store location.
All proceeds from online sales still benefit Gulfside Hospice patients and families!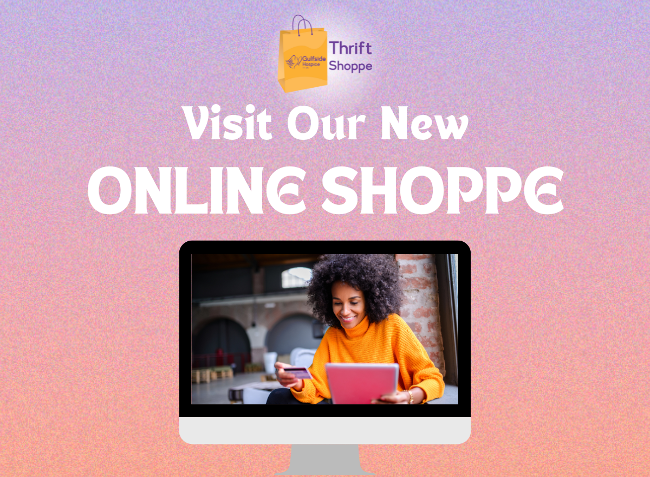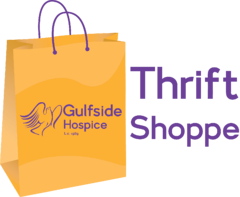 Great

Deals

, Even Greater

Cause
For the past 29 years the Gulfside Hospice Thrift Shoppes have provided affordable clothing, furniture, and household items for Pasco County residents to purchase for their home.
All net proceeds from daily sales at all four Thrift Shoppe locations benefit Gulfside Hospice patients.
Store hours:
Monday - Saturday: 9:00 a.m. - 6:00 p.m.
Follow us on social media for all things thrifty!
Shop
Whether you are looking for a new outfit or need a new couch, your purchase will be affordable! There are four Thrift Shoppe locations in. Pasco County. All locations are open from 9:00 a.m. - 6:00 p.m., Monday - Saturday.
Each location has a special section to highlight unique and popular items. Check out the Family Room at Dade City, Grab & Go Gifts at Hudson, Seasonal Room at Zephyrhills, or the New Port Richey Bridal Boutique for all your bridal and formal needs.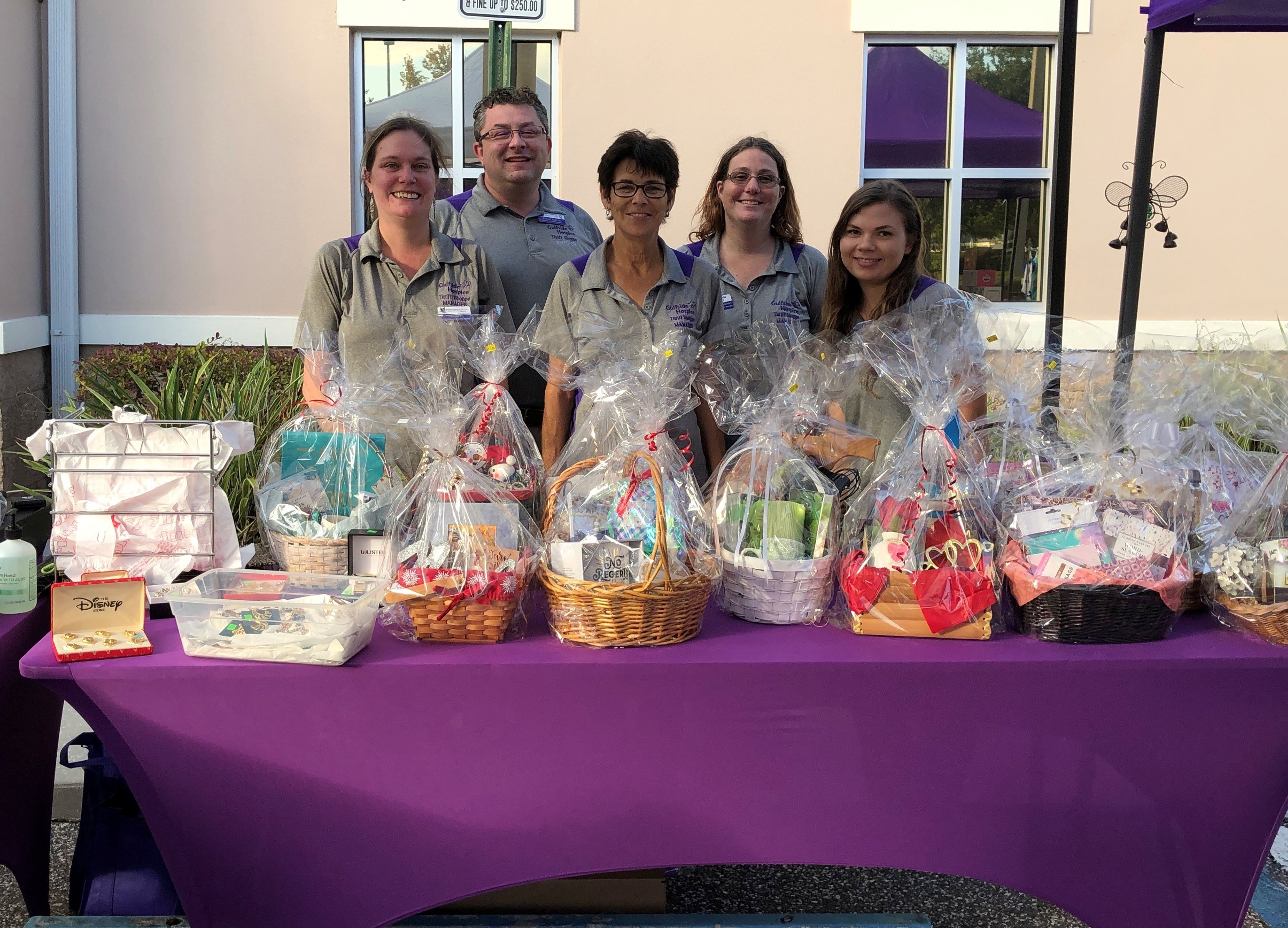 Donate
Donations are accepted at the back door of all four Thrift Shoppe locations on Monday - Saturday from 9:00 a.m. until 4:30 p.m.
If you would like to drop off your large or small donations, please call the store ahead of time to ensure that inventory levels can accommodate your donation to avoid being turned away.
As a thank you for your donation, you will receive a coupon for 10% off your next purchase!
If you have large items that you'd like to donate, such as furniture or multiple boxes, you can arrange a donation pickup. CLICK HERE for donation pickup options and to request a regular pickup or schedule a Priority Pickup through ReSupply.
CLICK HERE for a list of items that are not accepted at the Shoppes as donations.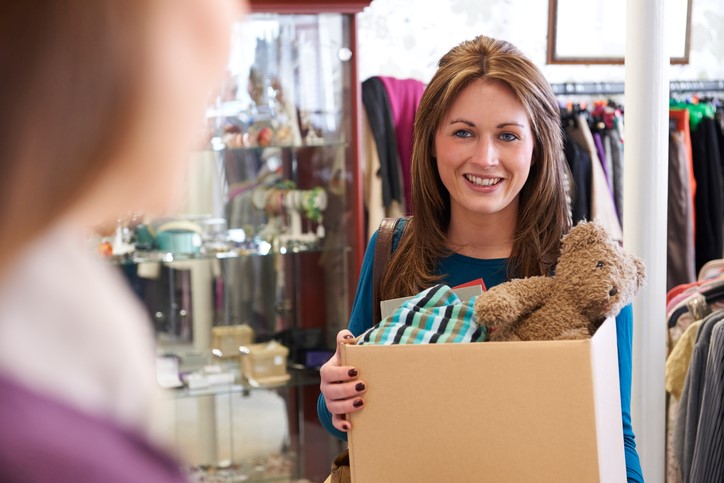 Volunteer
All four Gulfside Hospice Thrift Shoppe locations are looking for thriftastic volunteers who are willing to donate their time and help out around the store!
Duties include accepting donations, sorting and pricing merchandise, greeting customers and cashiering. Not only will you get a special discount for donating your time, but you are supporting Gulfside Hospice patients and your community!
For information about volunteering, talk to any store manager, or call 727-845-5707.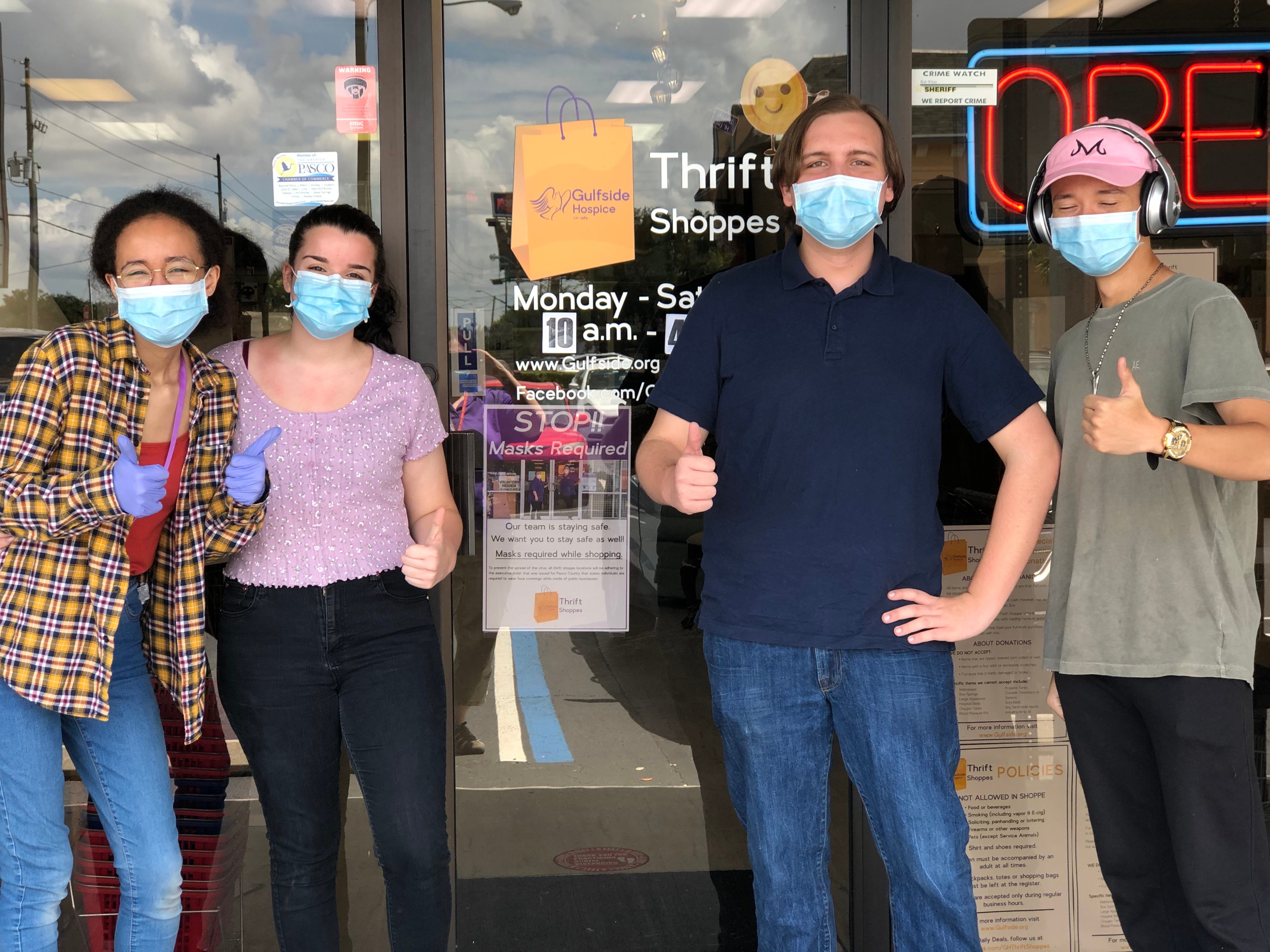 CHECK OUT OUR CUSTOMER LOYALTY PROGRAMS FOR MORE THRIFT LOVE!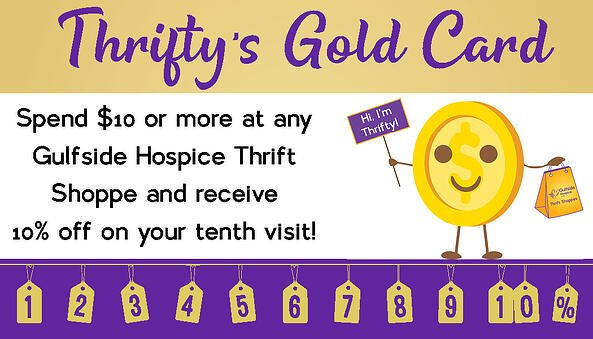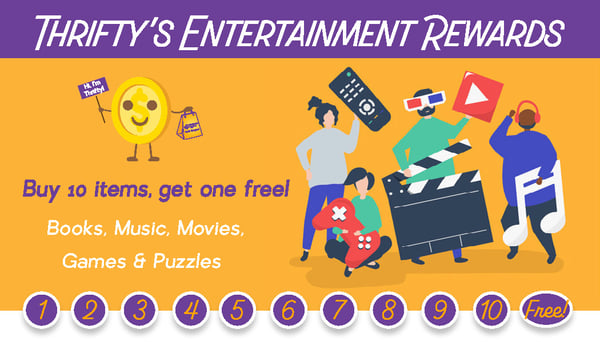 Ready to say yes to the dress for less?
Come shop with Gulfside at one of New Port Richey's only bridal shops for all things wedding related for your special day. The Gulfside Bridal Boutique is more than just finding the perfect dress. We also offer glasses, wedding decor, evening gowns, tuxedos for the groom, and stunning shoes. Our bridal boutique is a one-stop-shop to find everything you need for your special day…for half the cost!
6117 FL-54, New Port Richey, FL 34652
(727) 842-7262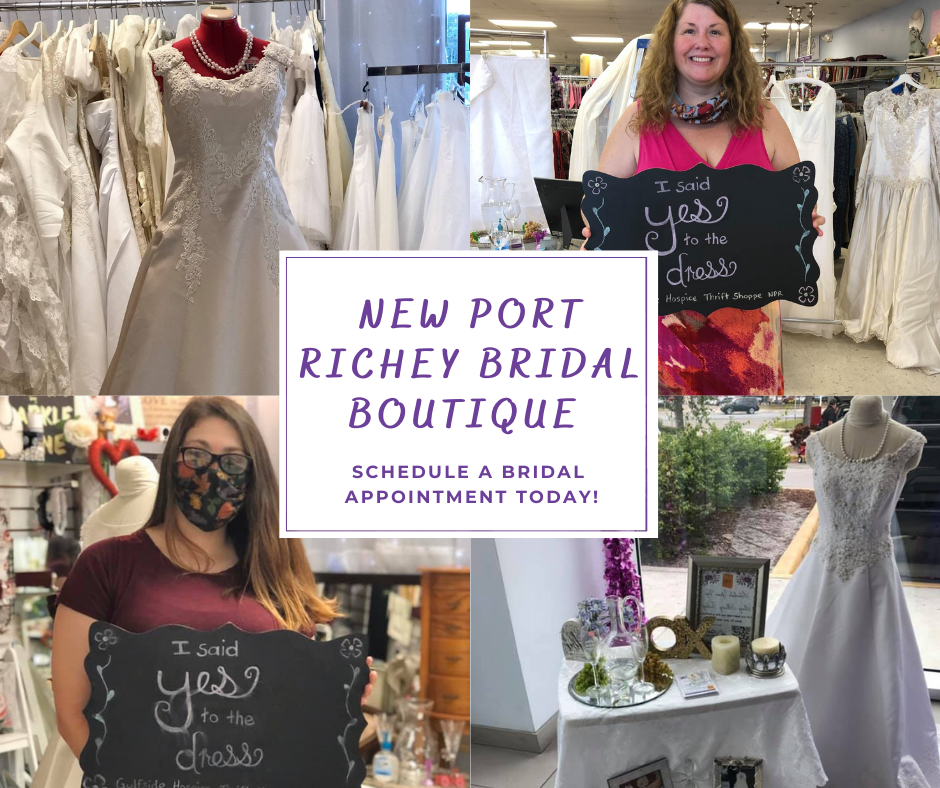 Here are some of the brands you can find at the locations every day!