Compassionate Care for End of Life
Hospice is comfort care, specially designed to address the physical, emotional, social and spiritual needs for those facing end of life, and support for their families.
Download our FREE Hospice Brochure
Hospice care provides peace and dignity through comprehensive care for patients when a doctor has given a prognosis of six months or less to live.

You can receive hospice care wherever you call home: in your own home or caregiver's home, in a nursing home or assisted living facility, or in our Centers for Hospice Care.
DEFINING HOSPICE
Hospice is a philosophy of care provided to patients with life-limiting illnesses and their families. Care is provided in the comfort, security and privacy of wherever they call home. Hospice care addresses the physical, emotional, social and spiritual needs of patients.
At Gulfside, our mission is to provide patients with the greatest comfort and peace of mind at the end of life.
Offering Comfort and Care
Gulfside takes an interdisciplinary approach to giving both patients and their families the best possible quality of life. This means that our entire team provides both emotional and spiritual support to bring families peace and comfort, in addition to our excellent medical care.
Providing Practical Support
Interdisciplinary support from nurses, chaplains, social workers, and hospice aides are available 24 hours a day, seven days a week. Gulfside Hospice also has resources to help with legal and financial services involving end-of-life care.
Relieving Pain and Discomfort
Our primary concern is comfort care and pain management. We provide medications, quality medical treatments and soothing alternative therapies, such as music and support animal visits, to help relieve pain.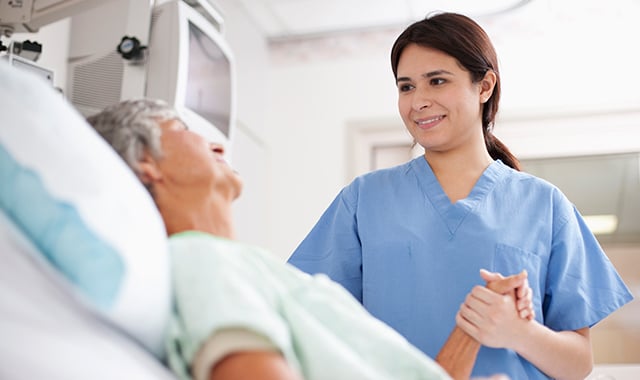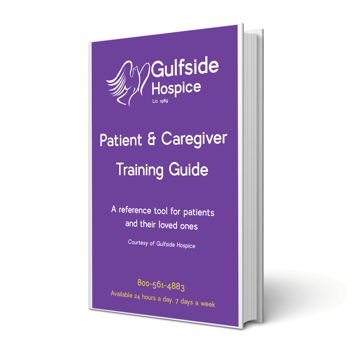 Caring for a loved one?
All patients and families on Gulfside Hospice's services receive a copy of the Patient & Caregiver Training Guide as a reference tool. Inside you'll find tips for dealing with common symptoms like pain and nausea, help with daily tasks, information about the Gulfside care team, and more. Complete the form and we'll send a digital version of the guide directly to your email free of charge.
Hospice Services
The experienced team at Gulfside Hospice provides the very best care to our patients, offering medical, emotional and spiritual support to help the entire family through this journey. Gulfside Hospice's services include:
On-staff hospice Physicians and ARNPs who offer pain management and symptom control through integrated visits with the rest of the medical team. Patients can also choose to continue seeing their own physician.

Experienced Nurses whose primary concern is the patient's physical comfort. They monitor the patient's condition and adjust medication, as ordered.

Interdisciplinary team on call 24 hours a day, seven days a week.

Around-the-clock continual nursing care in times of crisis, whether at home or at a Gulfside Center for Hospice Care.

Coordination of medical supplies, medications and durable medical equipment related to the patient's life-limiting illness.

Certified Nurses Aides (CNAs) who help with personal care.

Social Workers who specialize in helping patients and families live well and fully as they cope with issues surrounding a life-limiting illness.

Non-denominational Chaplains who offer services sensitive to the spiritual needs of those facing a life-limiting illness.

Volunteers to help the family by running errands, staying with the patient to allow the caregiver to take a break or run errands, and helping with other tasks that are guided by the patient's needs.

Bereavement services for both family members of Gulfside Hospice patients and Pasco County residents, including grief support groups, bereavement workshops, educational programs and individual and family counseling.
Gulfside Hospice provides these services for anyone in Pasco County, regardless of their ability to pay. Gulfside is the only hospice that serves Pasco County exclusively, and was the first hospice in Pasco to receive The Joint Commission Seal of Approval Accreditation.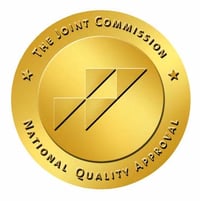 Centers for hospice Care
When patients cannot be cared for in their home, they are welcome in one of ours.
The two Gulfside Centers for Hospice Care provide medical expertise in a home-like setting for patients who need short-term, round-the-clock, hospice care. Gulfside Hospice is proud to offer two Gulfside Centers for Hospice Care in Pasco:
The Rucki Hospice Care Center in Zephyrhills
Gulfside Center For Hospice Care At Heather Hill in New Port Richey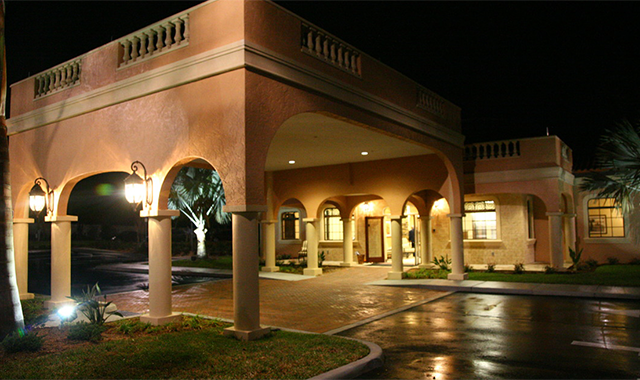 Specialized Programs & Support
Gulfside is proud to offer Comfort Connections, a group of comprehensive programs unique to Gulfside Healthcare Services that offer a variety of services to ensure that patients and their caregivers receive all the tools and resources they need, according to their individual situation.
These many supportive programs are designed to better assist our patients and their families outside of traditional care. They are available for patients of Gulfside and their caregivers, and are just some of the many ways that Gulfside goes above and beyond to offer quality care to those in need.
Comfort Connections programs include:
Animal Support Visits
Arts & Soul Program
Caregiver Support Services
Grief Support
Heartstrings Music Program
Pet Peace of Mind
Seeds of Solace dementia support
Treasured Memories Board
We Honor Veterans
Ready to learn more about how Gulfside Hospice can help you and your loved ones?
You don't have to walk through this journey alone. We are here to help.
The Gulfside team is available 24/7 to talk with you, answer your questions, and even schedule an evaluation for care.
Request an Evaluation for Care