Gulfside
Hospice Care, Palliative Care, Home Health
More choices for care at home.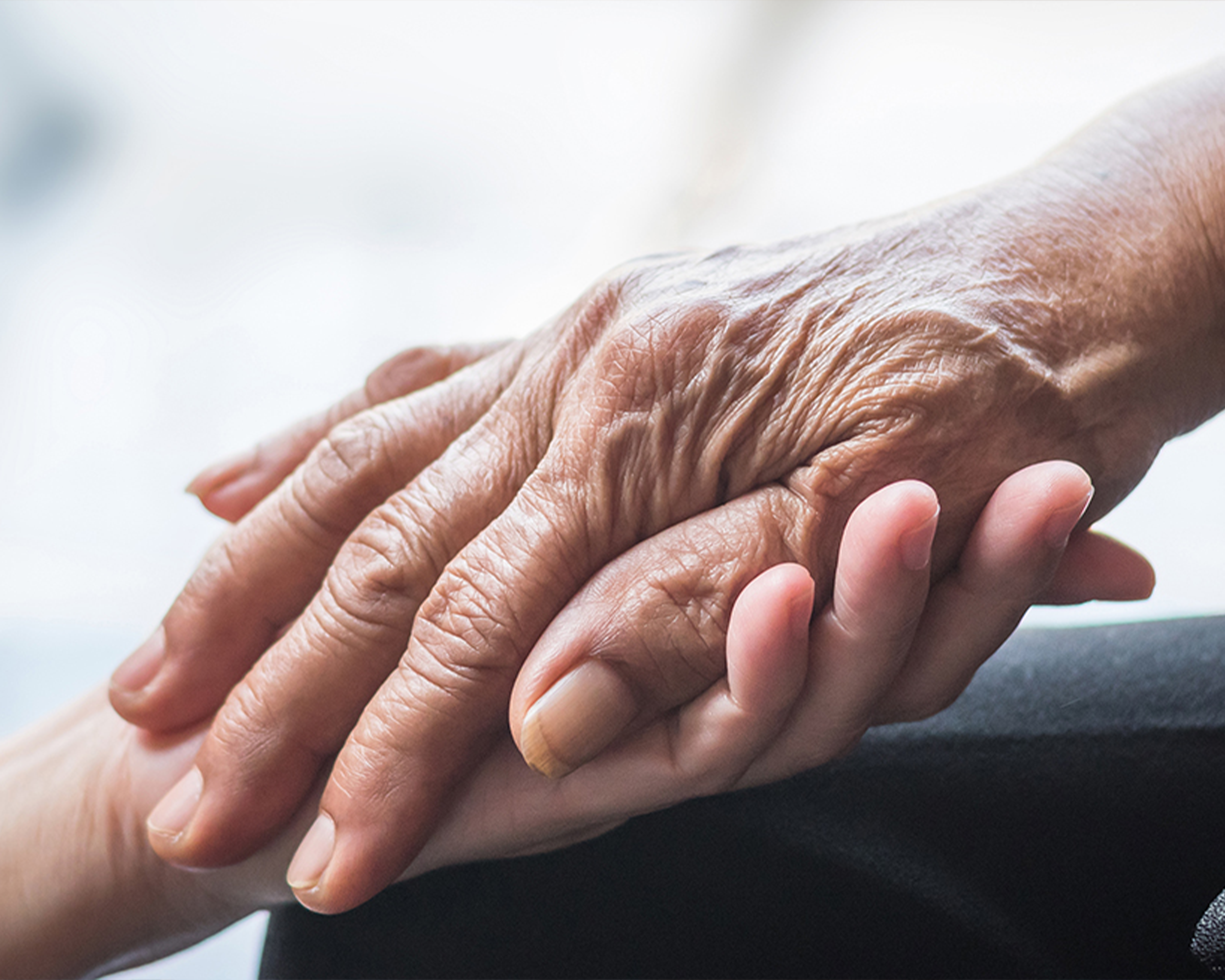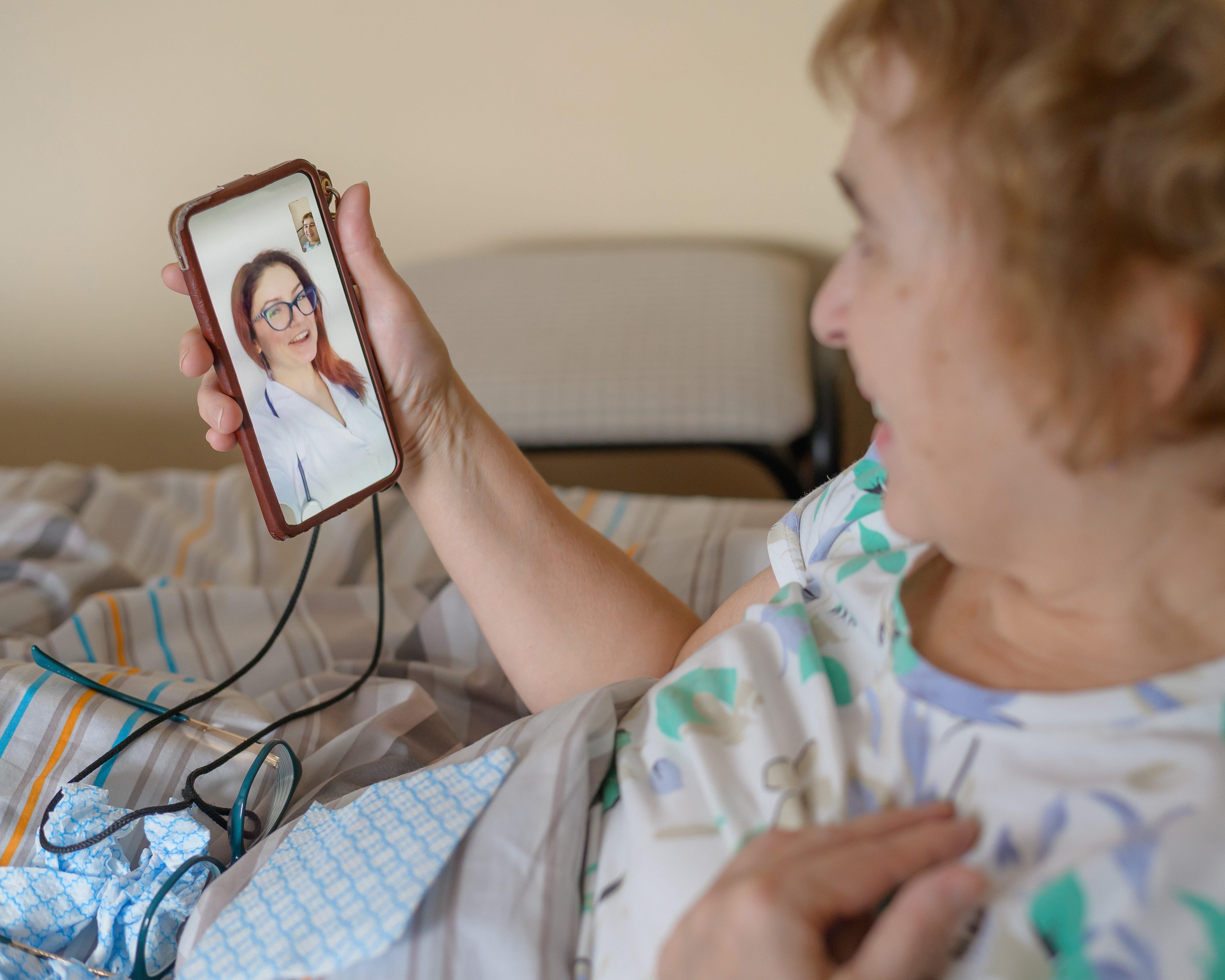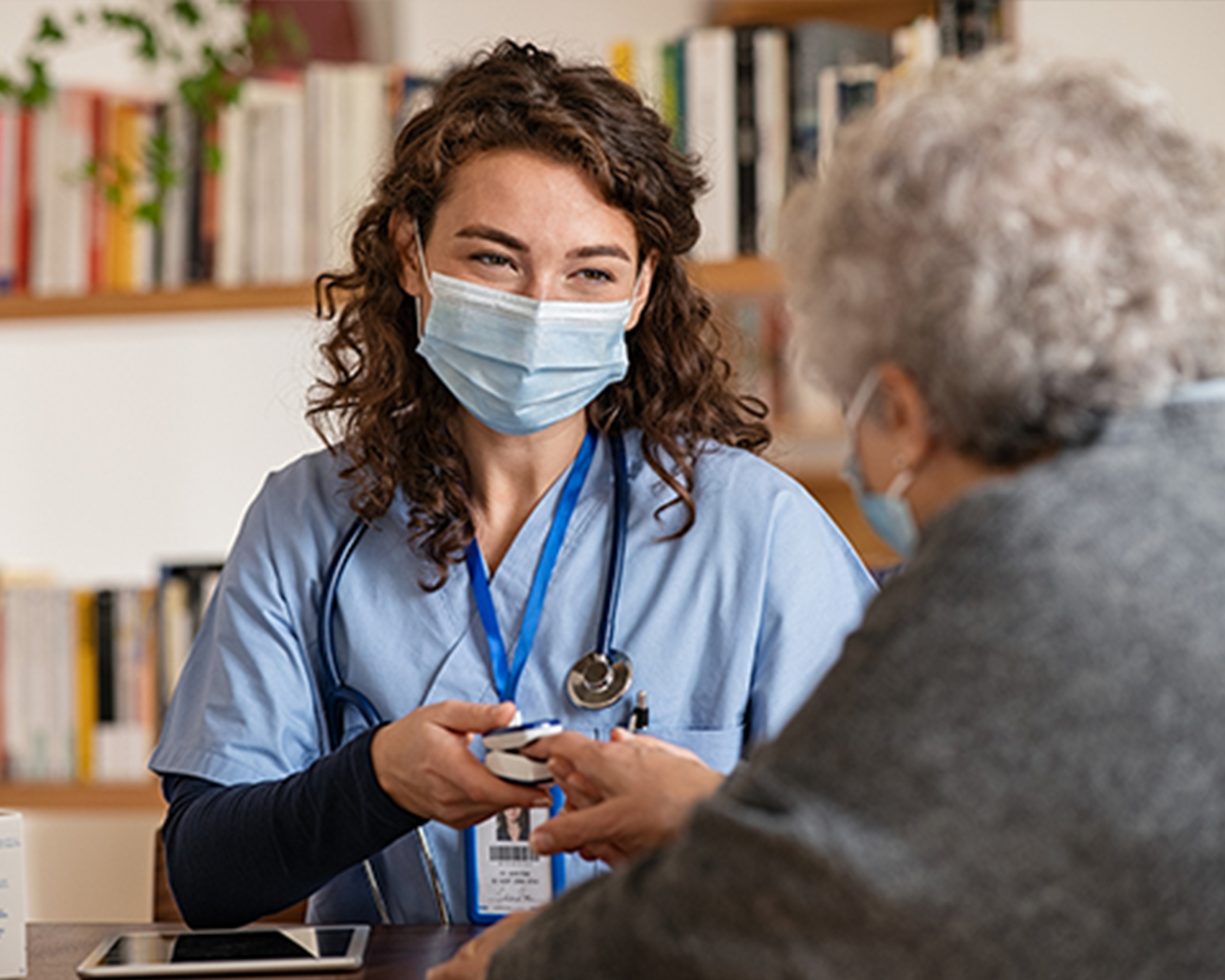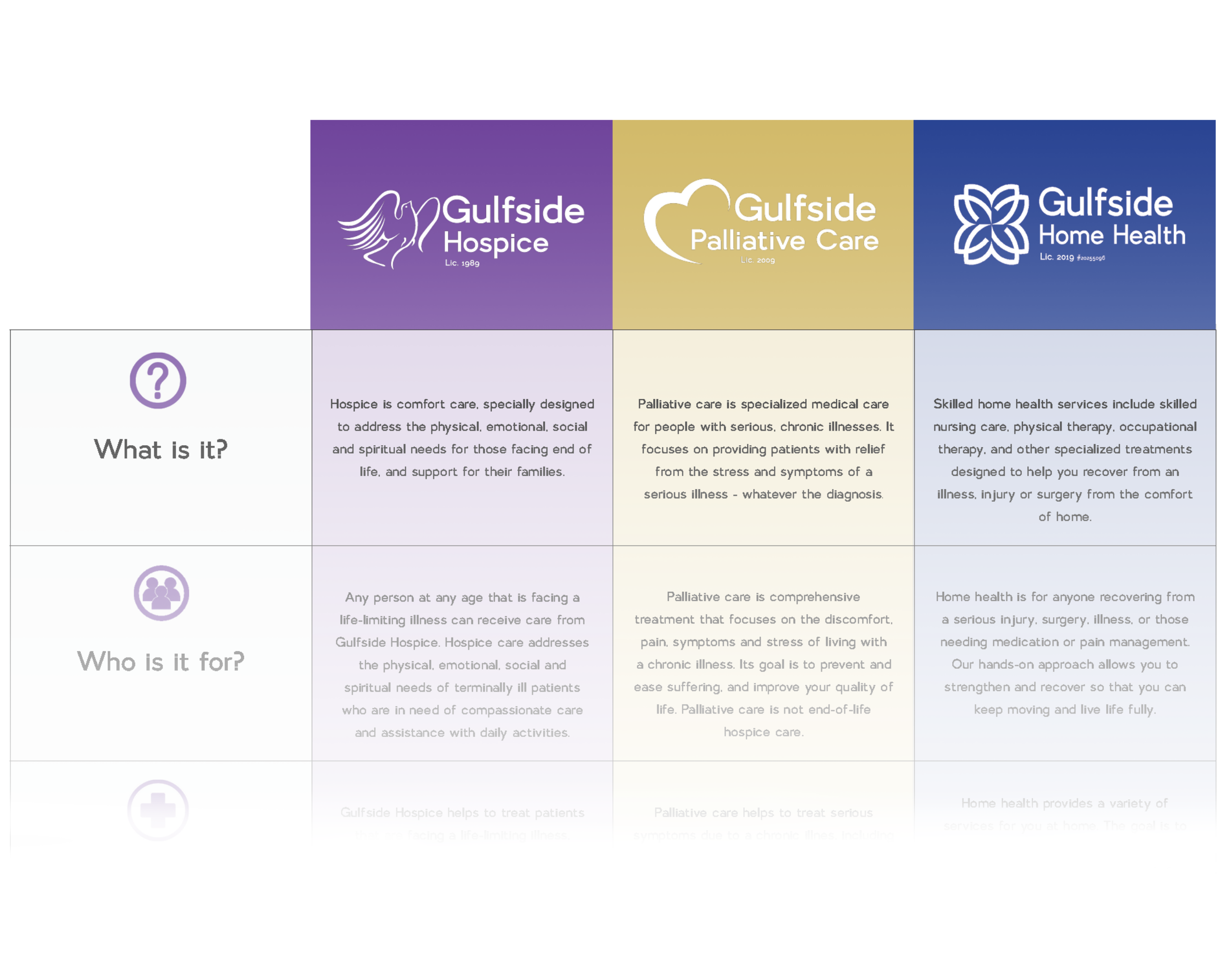 With Gulfside, you can be comfortable at home with the ones who matter most.
My family and I deeply appreciate the Gulfside team going above and beyond to make a wish come true. God bless you for bringing my mother from Florida back home to Maryland to live out her final days with her children. One awesome place and team you have!
Michelle
We are so appreciative of the kindness and support that was given to our Dad during his illness. The resources provided by your company, especially the loving comfort of your caregivers; were far beyond our expectations! Your company was a godsend to our parents. Thanks so much for the service you provide!
Steve & Denise D.
I would like to thank all the wonderful people at Gulfside Hospice who helped me keep my husband at home for six months. Hospice provided caring and compassionate care for him and my family. I can't thank everyone enough.
Frances
Empowering the grieving to confront their pain and rebuild their lives as they embark on their journey through grief.
Caring for patients, regardless of their financial situation
Gulfside is proud to be one of the few non-profit hospice organizations in Pasco County. No one in need of care should ever be turned away because of their financial situation or lack of insurance. ​Reimbursements from Medicare, Medicaid and private insurance cover about 85% of the cost for our patients and families. YOUR donation helps fill the remaining gap – ensuring that no patient is turned away because of an inability to pay. Only donations to Gulfside Hospice make this possible and all donations are used right here in Pasco County. Donations are used to provide: