"Our beloved George was a warm, loving man who enjoyed the company of others. It is a tribute to your care that he was able to interact early on and even smile occasionally. Gulfside Hospice provided our family the precious gift of time at home enabling us to gently farewell our husband and father."
- Barbara G.
Special Tribute Gift Ideas
Butterfly Garden
Honor and remember loved ones with a personalized paver or bench engraved with your personal message and/or symbols.
Memorial Bench $1,800
12" x 12" Paver $375
8" x 8" Paver $275
4" x 8" Paver $200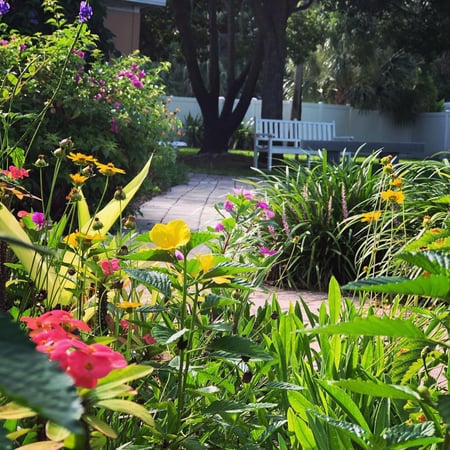 Walls of Caring
Leave a lasting tribute for your loved one on a Gulfside Wall of Caring at the location of your choice. Each Wall of Caring plaque includes a personalized inscription of your choice (up to two lines of wording).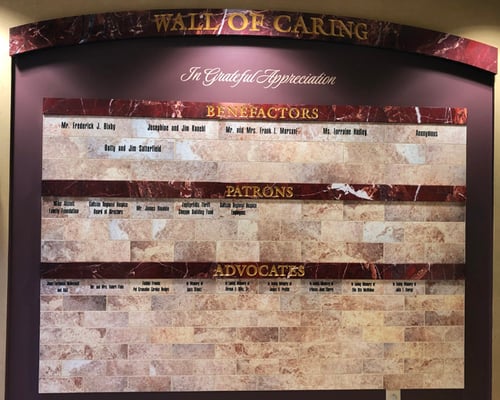 Walls of Caring Locations
Rucki Center for Hospice Care
5760 Dean Dairy Road, Zephyrhills, FL 33541
Gulfside Center for Hospice Care at Heather Hill
6630 Kentucky Avenue, New Port Richey, FL 34653
The Hadley Center
6117 Trouble Creek Road, New Port Richey, FL 34653
Gulfside Bereavement and Community Outreach Center
6224 Lafayette Street, New Port Richey, FL 34652